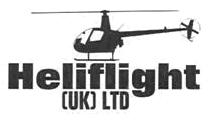 NOW LOCATED AT
Gloucestershire Airport
Hangar SE49
Staverton
Gloucestershire GL51 6SR
Open 7 days a week 9am to 5.30pm

Tel 01452 714555
Fax 01452 714666
Email:- glosops@heliflightuk.co.uk
Internet http://www.heliflightuk.co.uk
Follow us on Facebook – Heliflight UK ltd
Follow us on Twitter @HeliflightUK
To find us – use the main Airport entrance. Turn left by the Aviator restaurant and follow the meandering perimeter road all the way to the very end (approx. 0.6 of a mile) and we're next to the Control Tower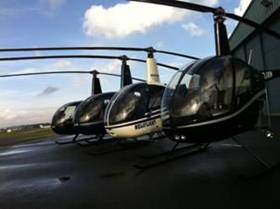 GIFT VOUCHERS FOR TRIAL LESSONS AND PLEASURE FLIGHTS



APPROVED FLIGHT TRAINING:-

PPL(H) flight training and ground school
CPL(H) Modular
Flight Instructor Course
Night Rating
Single Engine Type Ratings and Turbine Conversions in Robinson R22 & R44, Bell 206 Jet Ranger, Hughes H500, Hughes H300, Enstrom 480, EC120 and Twin Engine Type Ratings in AS355
Mountain Flying



CAA In house examiners authorised to carry out Licence Skill Tests, Type Rating Tests, Licence Proficiency Checks and Licence Renewals.

CAA in house Radio Telephony examiner

SELF-FLY HIRE

We have Robinson R22 and R44, and Bell 206 Jet Ranger available for Self-Fly Hire

HELICOPTER CHARTER

Private and corporate charter available in the Robinson R44, Bell 206 Jet Ranger and AS355 Twin Squirrel. Ideal for pleasure flying or travelling to sporting events such as the races, or to weddings, proms, anniversaries, birthdays, or any occasion where you would like to arrive in style.

SERVICES

For potential owners, we can provide advice on purchase and hangarage of most types of helicopters.